Eleven years after the Model-T was produced two blocks away on Piquette street, the Fisher Body Company built our plant in Detroit's Milwaukee Junction in 1919. This area was the heart of the City's automotive industry and the hub of autobody and stamping plants. Born as Fisher Body #37, the factory produced bodysides for Chevrolet, Cadillac, Oldsmobile, Chrysler, and Ford. The plant was full of 20-foot presses stamping out these world renown automobile bodies.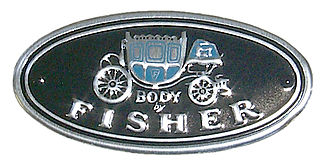 Image source: en.wikipedia.org
Image source: www.navweaps.com
Answering America's Call
In 1941 with the bombing of Pearl Harbor, the United States went to war. Fisher Body Plant #37 joined the cause. Based on its massive presses and capabilities, the plant produced aircraft and tank assemblies, 90 mm AA guns, 5" naval gun housings and Lockheed missile parts. For four years, this plant dedicated itself to the war effort.
The Legacy Continues
For the next 50-years, the plant continued to produce large bodyside stampings for various GM brands and models. The workers became the consumers of the automobiles and the city of Detroit thrived. Building #37 may not have a glamourous title but the contribution to this Industry, Michigan and the United States is amazing. Millions of automotive components came from ol' "Plant #37" and its legacy lives on today.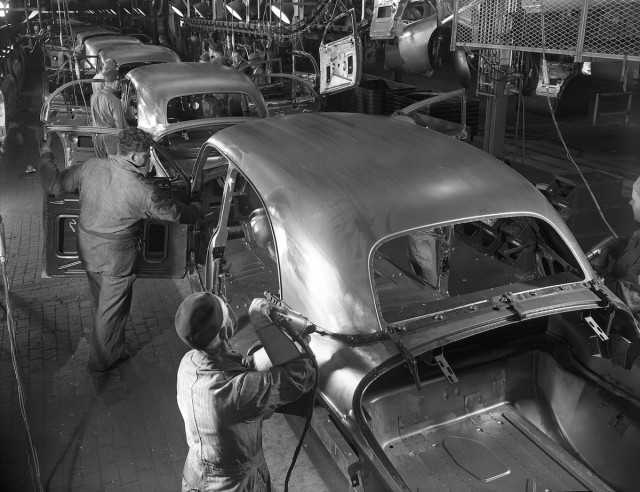 Image source: www.hardcorechevy.com
The Birth of New Center Stamping
In 1985 GM Idled Plant #37 and was left unoccupied to the neighborhood. It was worn out and tired. The windows, bricks and roof began to deteriorate and ready to be another piece of blight in the city. The facility needed new life. In 1989, Entrepreneur Greg Smith bought presses and the building under the name of "Lakeside Stamping." He landed service contracts from the "Big Three" to produce automotive stampings for their past model year vehicles.
In 1994, Smith renamed the business New Center Stamping and stays that way today. For 32 years, this plant has been producing automotive stampings and assemblies for the "Big Three" as well as for many other suppliers such as AM General, Flex-N-Gate, and MAGNA. The life that was restored into this plant provided wages and benefits for thousands of Detroiters. Many Detroiters also know our facility because of its fame as the plant used to film the movie "8-Mile."
A Continuing Focus on Quality and Innovation
In 2019, Greg Smith retired and Soave Enterprises, another well-known Detroit business, assumed full control of New Center Stamping. Under the Soave control, additional capital was infused to upgrade the equipment, building and employee benefits. Our modern 320,000 square foot plant produces over $30M annually of automotive components today for Ford, GM, and Stellantis.
The capacity and capability of our giant presses allow us to stamp out all applications used in the automotive industry today. Over the years, hem presses, welding stations, robots and metal finishing stations were added to provide a one stop shop on hoods, doors, tailgates, liftgates, fenders, roofs, and floor-pans. By integrating the raw coiled steel, stamping, hemming, components, welding, and finishing, we have created a one-piece flow. Today, we use robots to assist us in our production needs and allow us to create repeatability in our processes. We rebuilt our presses, added rigorous maintenance procedures, improved our infrastructure, satisfying both our employees and our customers. New Center Stamping holds certifications such as IATF, ISO 14001 and Q1 for Ford.
We continue to win new contracts yearly and our safety and delivery records are outstanding. We are proud of our factory and our historic neighborhood. We are proud to produce in our hometown of Detroit.