Alliances and partnerships are essential components of New Center's long-term business strategy. We have built strong, mutually beneficial relationships with businesses that share our vision to create and maintain an employee-centric culture and commit to providing innovative solutions that exceed customers' expectations.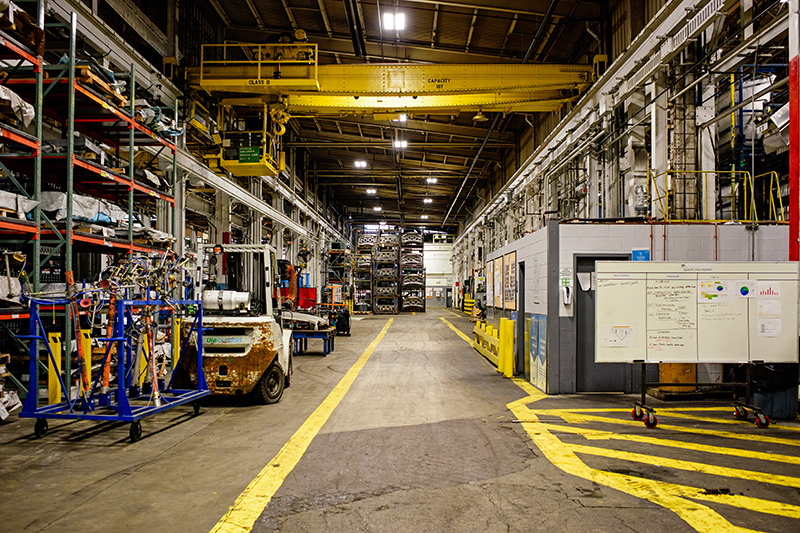 Soave Enterprises is a privately held, Detroit-based company with holdings in dozens of companies. Its substantial financial and managerial resources bring strength to these entities. These holdings encompass various industries, including metals recycling, real estate, industrial services, automotive retailing, transportation, hydroponic greenhouse operations, and warehousing and logistics.
During its first three decades, Soave Enterprises founded and built City Management Corporation, a multi-state waste management and environmental services group. Through Mr. Soave's stewardship, City Management grew to become one of the industry's largest and most respected operators. In 1998, City Management and its associated holdings were divested and subsequently became a part of one of the largest environmental companies in the world. Today, Soave Enterprises provides growth capital and other resources to its portfolio of companies, which collectively generate annual sales of more than $1.5 billion.
The Soave investment strategy currently focuses on expansion within existing industries. We bring new vitality to acquired businesses and lay the groundwork for new ventures compatible with our recognized management strengths and ample financial resources.
Ferrous Processing & Trading Company
With its origins over 100 years ago in southern Michigan and Ontario, Ferrous Processing & Trading (FPT) has built on its proud heritage to become one of the premier scrap metal companies in North America. FPT is nationally regarded for its development and implementation of new and efficient processing technologies as well as its leadership in automotive and industrial scrap metals management.
Regarded as the expert in scrap metals shredding and automated sortation of mixed metals and nonmetals, FPT has successfully applied its pioneering technology toward the explosive growth of aluminum alloys in auto manufacturing. FPT has benefitted from particularly long and rewarding relationships with its customer family of metal producers, manufacturers, and dealers.
MPS Group, Inc. puts the latest technologies, quality processes, and innovative techniques to work for the customer. The company offers a unique menu of specialized managed services, including Total Waste Management, Paint Shop Optimization, and Industrial Cleaning to help control cost, mitigate risk, and deliver support processes that improve our customers' competitive position. A certified Minority Business Enterprise, MPS is committed to providing safe, innovative, and reliable services throughout the United States, Canada, and Mexico.
Koil is a Detroit-based full-service facility that distributes and processes prime flat-rolled steel and more. A proud part of Ferrous Processing & Trading Company, Koil benefits from its substantial resources and provides the highest-quality products and services. Koil services industry-leading clients in automotive manufacturing, including OEMs, tier one and tier two suppliers, as well as builders and other non-automotive concerns.